Rose Watson, Careers & Employability Service Manager
'I want to work with people!' is a common opener for many of our Careers discussions. Of course, it would actually be really hard to get a job that doesn't involve some form of human contact (even research scientists in the Antarctic are rarely completely alone). We generally assume this means that you are looking for work where the interaction with people is the primary function of the job; where your personal skills and ability to interact effectively are crucial to the role.
So, if you are in this position, and would like to work directly with people in some way, there are so many opportunities available to you. So, how can you make sense of these and start to focus on your career direction?
Working with certain groups of people
Firstly, it might be worth thinking about whether there are any particular groups of people you would really like to work with. Are you interested in working with children, with teenagers, with the elderly, or people with mental health or learning disabilities, or with the general public? If you have a preference, that's a great place to start your research.  This leaflet gives an idea about different job roles with children and young people in different sectors (hyper link to working with children and young people) However, do bear in mind that the skills required to work effectively with one group such as empathy, clear communication, and resilience, can generally be transferred to other groups. Also, many jobs may need you to cross across age groups so you can be more employable if you have experience of working with a number of different groups.
Different ways to work with people
Most jobs involve some work with people, but the focus of the work can vary a lot. The wheel below gives an idea about different ways we can work with people, and jobs that can be associated with these approaches.
Of course, most jobs involve at some time or other a combination of approaches. A family support worker may be supporting, listening, advising and persuading a family all in the same interaction. However many jobs tend to have a main focus, and it's worth looking at this and thinking about what your natural tendency or strength is.
Click image to see enlarged version
Persuading: basically this means understanding how people think or act, along with using your personal charm and nouse to persuade them to behave in a certain way! These skills are often at the heart of many commercial roles. You may have to use your brilliant powers of persuasion in jobs such as in direct fund raising, sales or recruitment, or you might be using data and systems to encourage sales or build relationships such as in marketing or advertising. Other jobs could include journalism, public relations, human resources and general line management.
Directing: In other words, telling people what to do!  Often more structured or hierarchical organisations such as Police, Prison, Probation, and Armed forces, these jobs generally involve you using some authority to maintain order or get people to do what you want. Of course you might be better at this if you also use your powers of persuasion as well!
Educating: teaching of course, but also all other ways in which you can help people to understand something or helping people to learn or get a new skill. The obvious jobs here are primary, secondary and adult teaching, but there are also a load of other jobs to think about such as learning mentor, dyslexia support tutor, and educational psychologist. Or have you thought about training officer, sports development and health promotion? Don't forget that there is a lot of overlap so many of these jobs will also include bits of directing, advising, persuading and supporting!
Advising: This group of jobs is all about working with people, often on a one-to-one basis, to help them out in a particular way. You may well have to pass on information or expertise, but in the process of this you might have to listen, support and persuade! These jobs can include housing or employment advice, student welfare, family solicitors, financial advisers, and advice and guidance workers.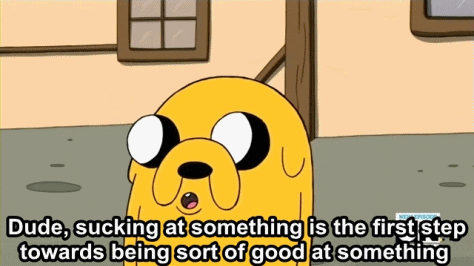 Listening: These are the jobs where your main aim is to listen to people and help them come up with their own solutions – not tell them what to do!  Counsellors and therapists are generally in this category, and of course listening skills are really important in most of the other groups such as advising, healing and supporting.
Healing: Working with people to heal or help them with physical or mental illnesses, trauma or disabilities. Jobs include nurses, physician associates, clinical psychologist, physiotherapist, speech therapist, or occupational therapists. All these jobs will also include elements of listening, supporting, persuading, educating and even directing at times!
Supporting: Those jobs where you would help people move on and make the best of their own situation. That could include people having family problems, money issues, or improving your social situation. Job roles include family support worker, social worker, community worker or life coach. These roles will also involve larger amount of listening, supporting, advising, and sometimes educating.
Find out more about these jobs at Prospects or the National Careers Service.
Getting experience!
It's going to be really important for lots of these jobs to get some work experience for all sorts of reasons, including:
It helps you get a feeling for working with particular groups of people, such as the elderly, or teenagers. Do you actually like the work? Will you be any good at it? Work experience can help you pop that bubble and see through the myths! You always thought that you would just love working with cute little 3 year olds, but after a week in their company, you're not quite so sure!
It helps understanding of other people and the situations they can find themselves in. You can learn about the people behind the stereotypes and this will help you get better at talking to and understanding different people. An essential skill!
It will help you get the next job. Many jobs require previous experience and you can use every work or volunteer experience to demonstrate your skills in job applications. Try to get experience in different sectors with different client groups to demonstrate your range.
Where can I get experience?
Once you have some experience in the field, it is so much easier to get the next job. However, if you don't have any relevant experience, or you need more experience with different groups, volunteering is probably the way forward – either whilst you're still studying, or once you have graduated, sometimes volunteering part-time whilst working to earn some money.
Worcester SU – find lots of volunteering opportunities through the Students Union
Win-Win – opportunities for short projects and placements with local organisations
Working in Mental Health – this leaflet, although aimed at psychology students, gives details of local mental health organisations looking for volunteers from all courses.
Working in Criminal Justice – this gives ideas of local organisation who work with offenders of victims of crime and who are looking for volunteers.
Need more help? Come along to meet one of our friendly Careers Advisers to talk through your ideas. Careers and Employability will support University of Worcester graduates for three years and beyond.
CAREERS & EMPLOYABILITY SUPPORTS UNIVERSITY OF WORCESTER CURRENT STUDENTS AND GRADUATES.